Valentines Wedding Fayre
16th February 2020
When?
Starts:
16th February 2020 at 10:30am
Ends:
16th February 2020 at 3:30pm
Where?
Cleve Lodge
23 Elm Avenue
Long Eaton
Nottingham
NG10 4LR
Long Eaton's exclusive wedding venue Cleve Lodge will be hosting a Valentine's Wedding Fair on Sunday 16th February from 10.30-3.30pm.
There will be free goodie bags for the first 50 love birds and free entry throughout. There will also be a bar open for refreshments, cakes and light bites.
Take this chance to see the stunning Masonic Temple where Civil Ceremonies can be performed and the elegant ballroom, ideal for receptions. Everything the Happy Couple could possibly wish for will be on show under one roof and all from local companies… from Dresses, Wedding Singers, Photographers, Cake Design and Stationary to someone to sit with your special doggy on the day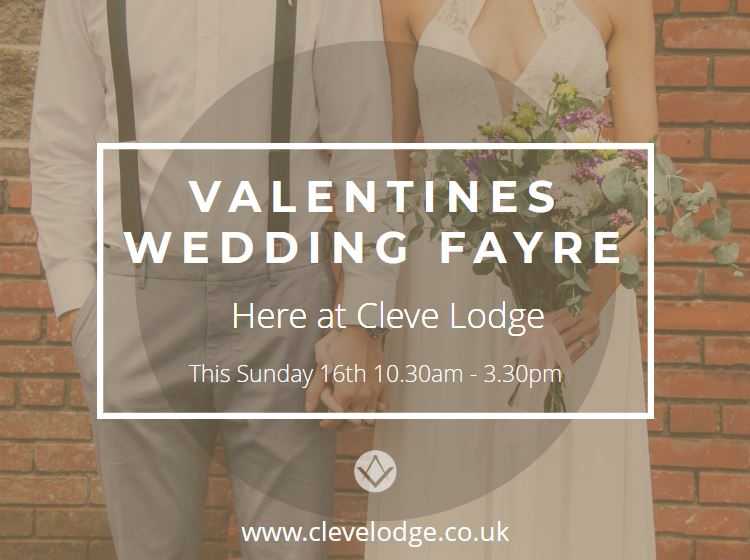 Contact Cleve Lodge
If you would like to find out more about any of our events or to discuss holding your event here at Cleve Lodge please contact us today.